Name:
Dimitri Fuller
Alias:
Static
Gender:
male
Age:
17
Race:
Human
Sexual Orientation:
Straight
Blood Type(Optional):
O+
Family Members(Optional):
- Kevin Fuller = Older Brother
Birth Date(Optional):
June 7th
Star Sign(Optional):
Gemini
Rank(Teacher, Student,...): Student, Future Teacher
Good/Evil/Outcast:
Good/Hero
Extra Information:
~~~~~~~~~~~~~~~
Appearance
~~~~~~~~~~~~~~~
Picture :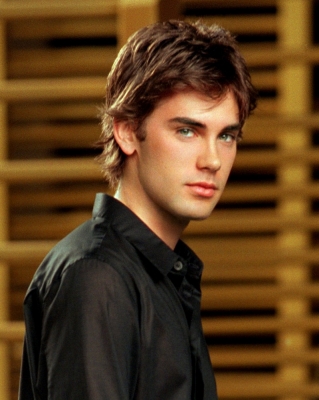 Height:
6' 1"
Weight:
143-150 lbs
Body Type:
Slim and Slightly toned
Extra Feature:
The pupil of his right eye slightly over laps the green in his eye. If he Uses his lightning power his eye glow light blue.
Voice:
His Voice is Soft and kind unless his friends or Family is attacked or hurt
Extra Clothing/Gear:
His Uniform
~~~~~~~~~~~~~~~
Persona
~~~~~~~~~~~~~~~
Personality:
Dimi is cool, calm, and collective. He has a serious personality but has a warm spot when it comes to Women. He is constantly wanting to gain more power to protect the people he cares for. His expression remains neutral and sullen, when inside of him, he thinks of many things. Dimi is very cunning and observant, marking him very proficient in being a leader, but Dimi himself dosen't want or like such responsibility. He's very happy when it comes to fighting an enemy.He shows immense respect for any one who beats him or spare him. When a mates life is endangered, Dimi will risk his own life to save them. Dimi is very playful as the younger brother and is cheeky.
Likes:
Girls, School and his Brother
Dislikes:
Villains and Women Beaters.
Goals:
To be a Hero
Fears:
Death
Strength:
His powers
Weakness:
His brother disapproving
Extra Information:
~~~~~~~~~~~~~~~
History
~~~~~~~~~~~~~~~
History:
Dimitri grew up in a family full of love. His parents would do anything for him or his brother.
They were also fine with their powers. Dimitri was born when it was Lightning and thunder outside.
That was because Dimitri had the ability to Creation, mold and control Lightning. they were not the only ones with powers.
There were a lot of teens who had powers. When Kevin was 15 years old and Dimi 6 they made some friends.
Kevin and Dimitri and their friends all trained their powers. This was When Dimitri's Second Power which was that of Super Speed.
The world was good this way. This was a good life for them, one time in the week they trained with their friends and slowly they became a little more powerful.
At the age of 8 there were some teens that turned against all the others, soon they fought against the good ones.
Not long after that a whole lot of other teens joined them. Those were bad days for the city and also for Kevin, Dimitri and their friends.
The good teens did their best to fend them off, and they worked. Years passed as the good ones tried to keep the bad ones off.
At the age of 11 Kevin had some troubles with a strong guy. He had some powerful powers. Kevin had to run to his home, but the guy followed him.
At his home the guy bashed open the door, Kevin his parents tried to stop him, but something terrible happened. He used his powers and his parents got killed. After that Kevin and Dimi were able to defeat him. When Kevin was about to kill him he paused and let him took of, but he never wanted to see him again. Some years passed as Kevin and Dimi tried to forget what happened. They missed their parents a lot, but they were happy to have each other. When Dimi turned 15, he needed to stop the bad ones, he had to do something. So his Brother made a school for gifted teens, there he tried to keep them on the right pad.
Now at the age of 16 he is in the school and still searches, students and good teachers to teach at his brothers school. his brother said when Dimi was older, he also will help Kevin to lead the school and will also teach. As for now Dimitri is a student and Kevin the director of the school, and also teacher. Those who are strong enough go with Dimi and his brother on missions to fight evil.